"She was early, setup and tuned before anyone arrived. She was pleasant through the evening (which got a bit loud) and was able to concentrate and play consistently through the whole event. I'd 100% recommend." -Kyle, past client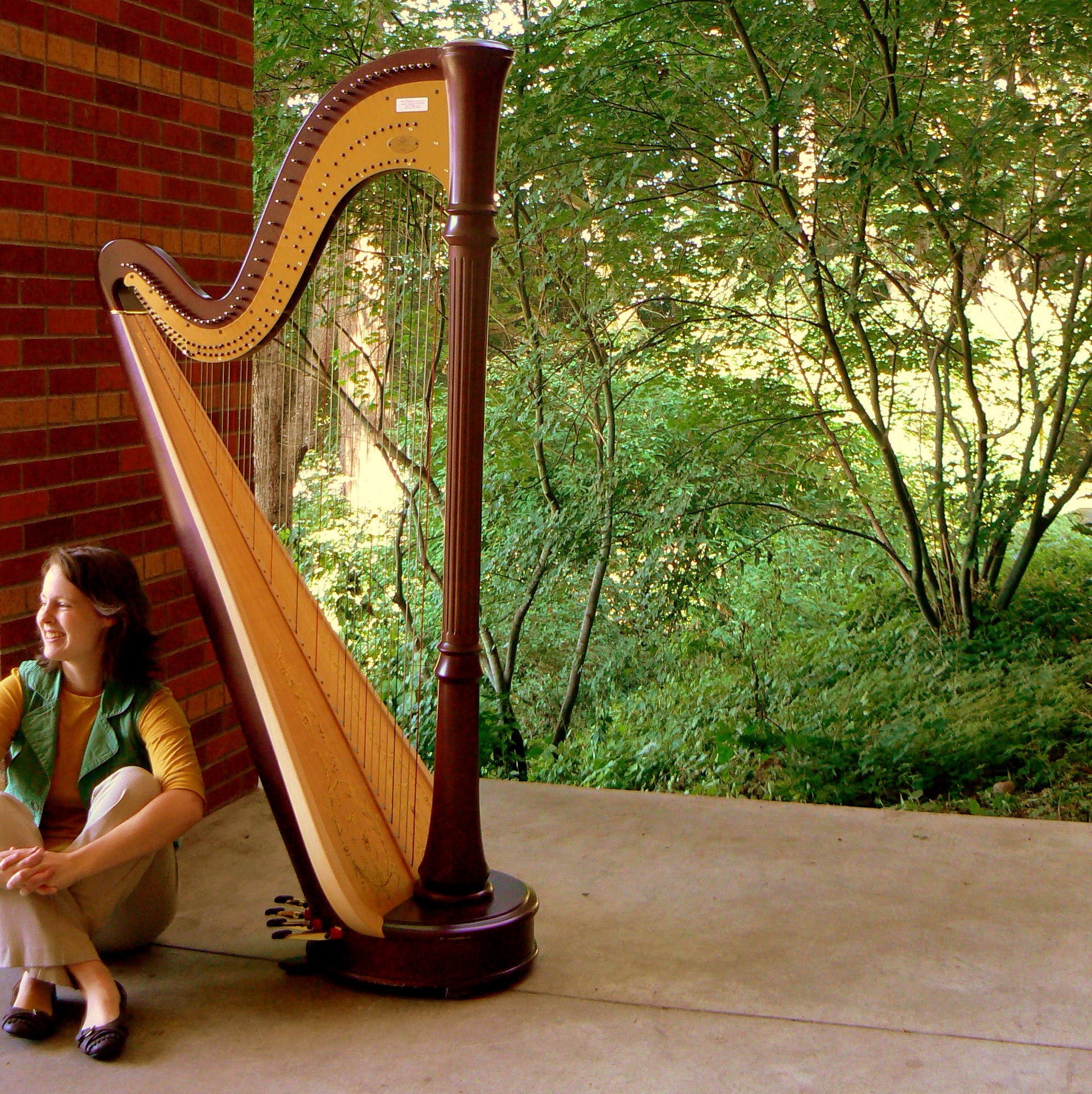 At the age of five, I saw a harp for the first time.
I was a flower girl in a wedding, and there was a harpist performing at the reception. At first sight, I knew I would play the harp someday. Thirteen years later, I found myself in beautiful Tacoma, Washington, pursuing a music degree at Pacific Lutheran University (PLU). I was blessed with the privilege to begin my harp studies with Nancy Dygert in Branson, Missouri, and to continue with Patricia Wooster at PLU, where I completed my Bachelor of Musical Arts degree in 2014.
The harp has taken me to many wonderful places, through performances with the PLU Symphony Orchestra, Wind Ensemble, Harp Ensemble, Sølvvinden Flute Ensemble, Jazz Combos, choirs, opera, and collaborations with chamber groups and individual musicians. Some of my favorite harp moments include performances at Benaroya Hall in Seattle, Arlene Schnitzer Hall in Portland, and the opening ceremony of the 2016 Asia Harp Festival in Seoul, South Korea. In 2018, I had the honor of performing alongside Grammy-nominated composer and harpist extraordinaire Deborah Henson-Conant, as part of a rogue harp ensemble dubbed "the harp-breakers."
Special events commemorate the most memorable moments of our lives. The harp adds a special element to events both large and small, intimate and grand. I'm honored to be able to play a part.
Practicing on a silver Style 30 at home in Seoul, South Korea in 2016. The harp was borrowed from Jung Kwak, a renowned harpist and wonderful person.
Playing the 85CG during the PLU days.